Jan Hoegh and Phil Warrick are our primary Marzano's presenters. We are blessed as they are the leading presenters and authors on the Marzano's team.
You will find listed:
A TENTATIVE three year plan in orange that is open to all unions for leadership and teacher training/PL.
A leadership track in blue – for superintendents and principals.
The plan for our NAD Coaches in blue. The coaches will be available for you to use in training sessions or for coaching schools through the implementation phases in late spring 2021.
Leadership Training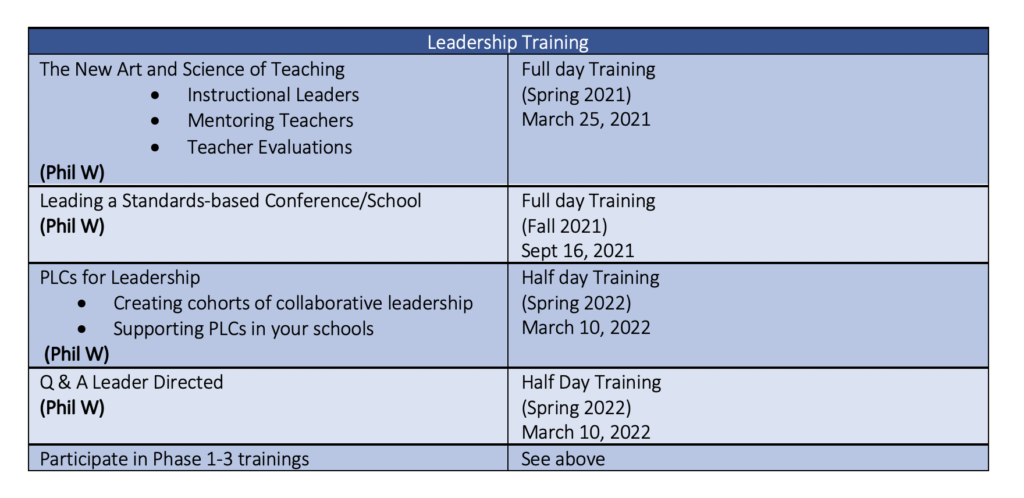 Coaches Training