The Conference My Schools list is designed to allow quick "at a glance" information about your school data imports. The Error Report is designed specifically for conference users to identify and correct errors and warnings triggered in the imports.
Access the Error Reports via the My Schools link at the top right of the screen on the second toolbar in Data Rollup.
This listing displays:
Official School Name
School ID
Number of Errors
Number of Warnings
Data Source
Date of Last Import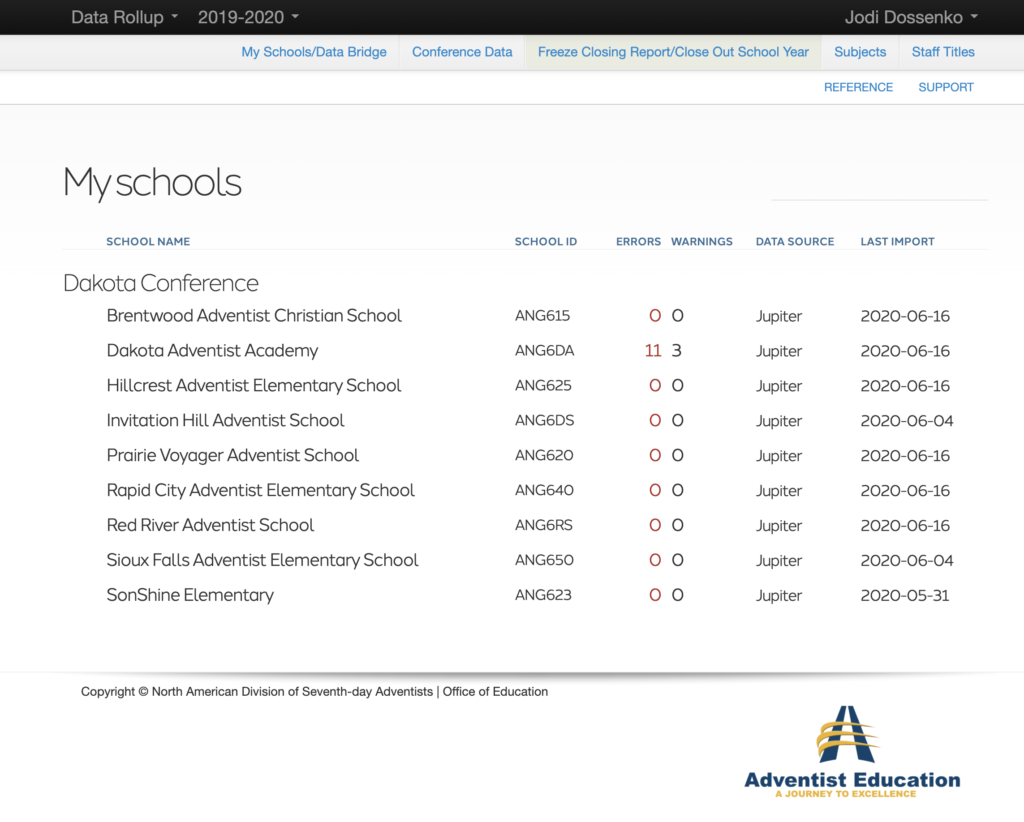 Reference
These linked pages provide the information necessary for key data points. Click on Reference in the top right to see what is available.

Support
Clicking on this link in the top right of the page will bring users to this user guide.
Imports
This page displays the schools in your conference. To access the Error Report, hover your mouse over the school name and click on the icon to the left.

Click on the school name to access the "Record Browser." The Record Browser takes all of the information from the import file and puts it in a readable report.