When all of your reports are accurate, freeze your import so no other changes to the data can be made for the current school year. This is an important step.
Click on the Freeze Closing Report/Close Out School Year in the top right of the Data Rollup window.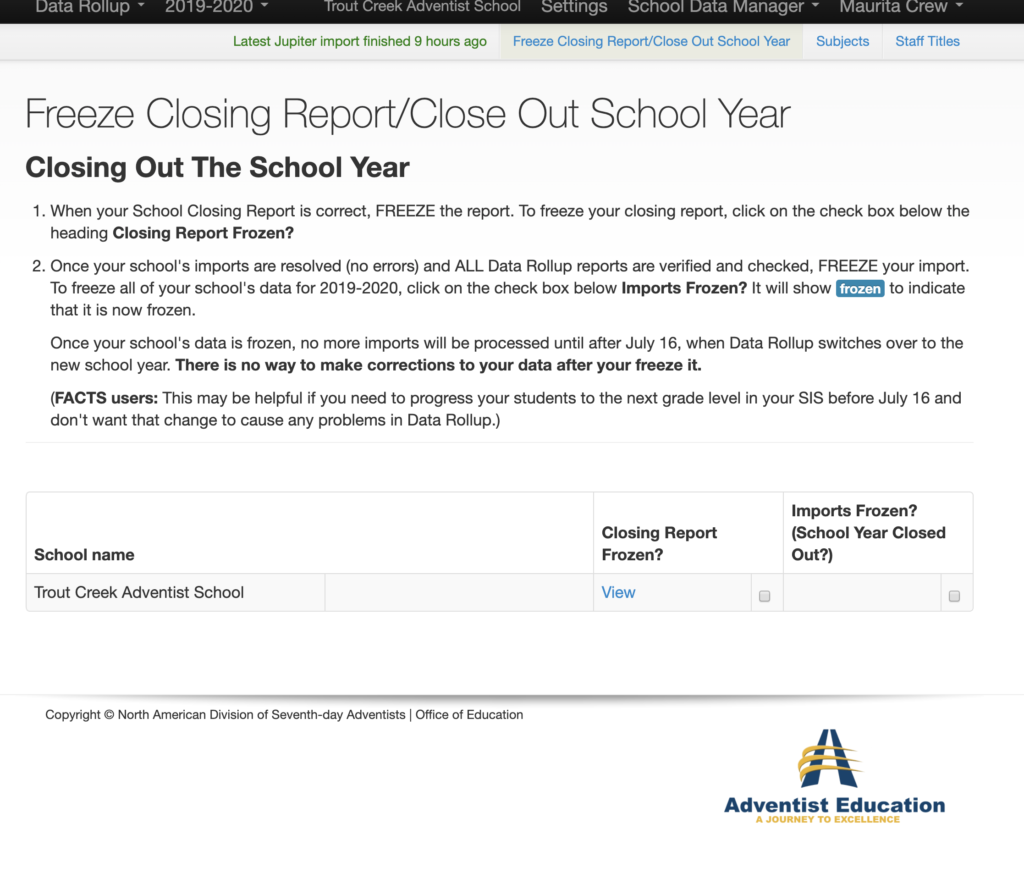 Conferences can freeze and unfreeze school reports.