The Closing Report automatically takes data from multiple sources—the school's Student Information System (SIS), the institution's eAdventist profile, and Data Rollup, as well as manual data entry. When this data is incomplete or not correctly set up, you will see errors when attempts are made to generate or submit the report. Addressing and fixing these errors require that schools find the source of the missing or incorrect data.
Use of Closing Report Assistant and the Troubleshooting version of the report (in Data Rollup) are two ways schools can ensure an accurate Closing Report.
Schools should request assistance from their conference if they need help with errors and accuracy.
Once the Closing Report is accurate, click on the Freeze Report button.
Conferences have the ability to unfreeze the Closing Report, if necessary.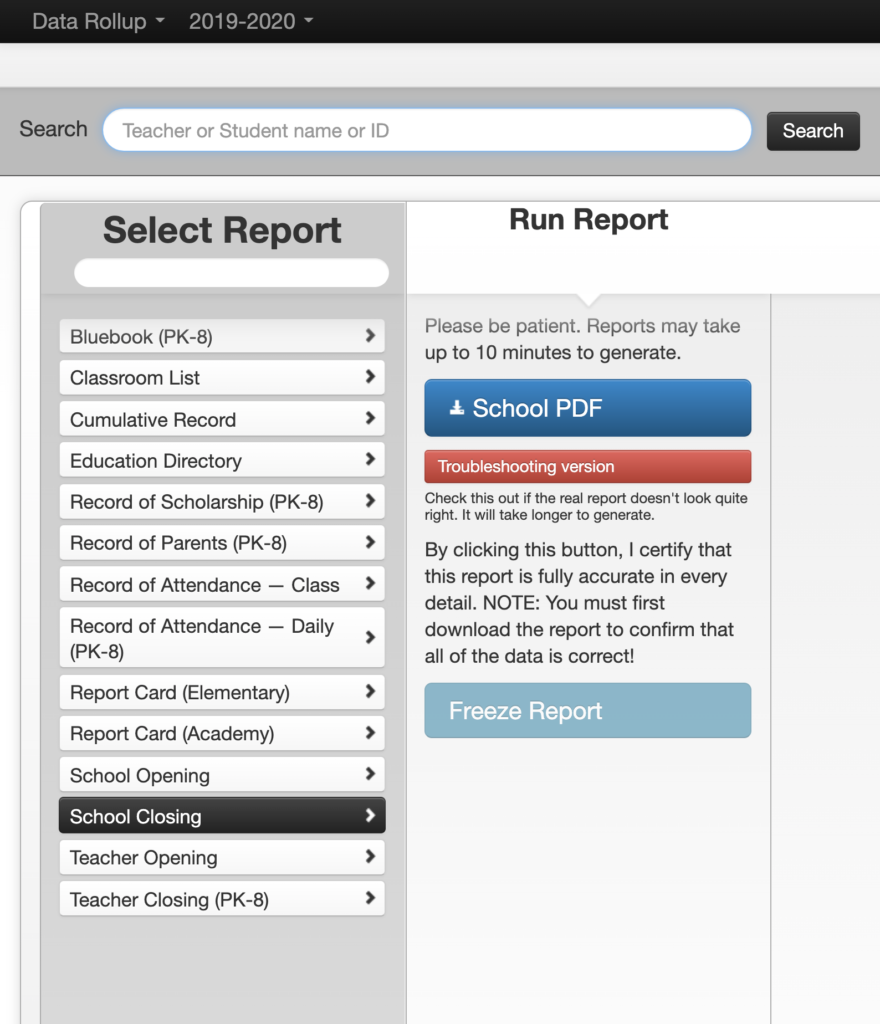 Closing report, closing report summary, graduation summary and religious affiliation reports are in the process of being updated. Sample graphics will be added when they are competed.