Each time an import is sent from the SIS to the Data Rollup server, an automated email is sent to the school's contact person.
Please be sure you have updated your SIS contact information.
Navigate to the Data Rollup app.
Click on the Settings link.
Enter contact information for the one who manages data and reviews import errors. This individual will receive system notifications.
The current SIS field is populated by the automatic import type. If the field is blank, your school does not have data importing.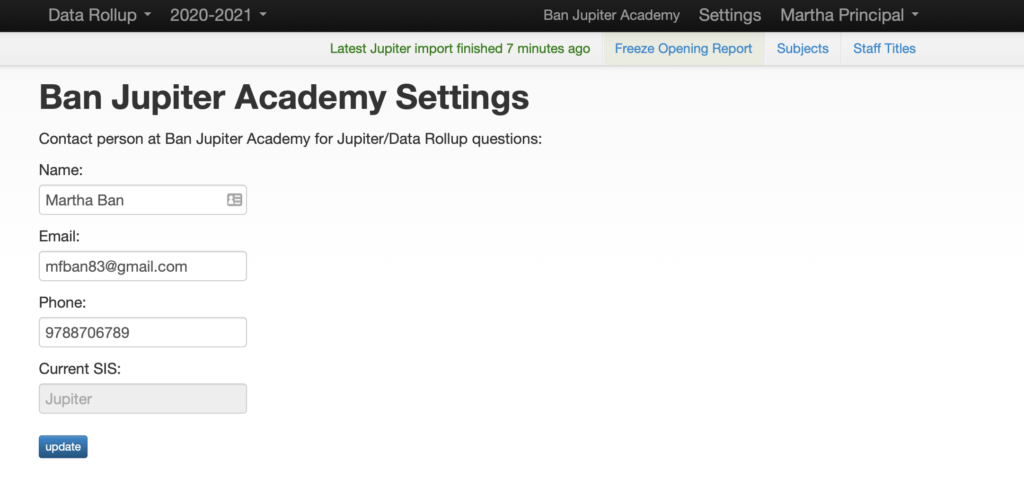 If your school is using a SIS that is NOT an approved vendor, please realize that you will not be able to take full advantage of the Data Rollup reports — and neither will your conference or union. For information on how a vendor can be added to the approved vendor list visit TDEC SIS Vendors.