Students enrolled in Griggs International Academy as an APLE student should be enrolled in the school AND tagged as an APLE student. To be classified as APLE, more classes are taken through Griggs International Academy than from the brick and mortar school.
This option will appear in Jupiter only when the student is enrolled in grades 9-12.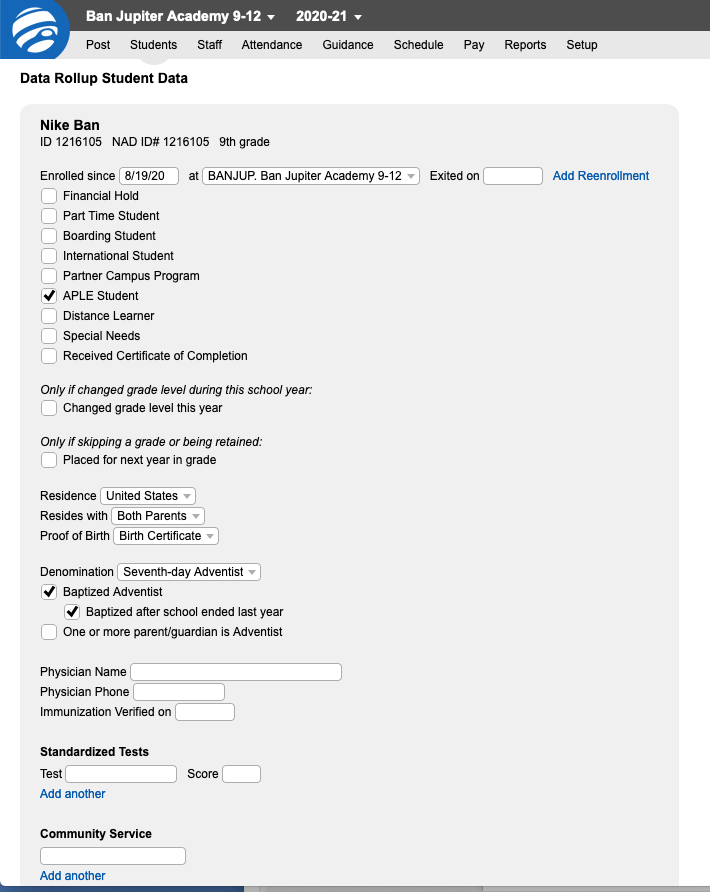 NOTE: APLE students will appear with this message in the School Record Browser – as they are taking all of their classes through Griggs and are not counted in the official enrollment. This is fine to ignore. 😉

If you are a PK-8 school, you will need to change your grade level range in order to have the option for grades after 8th.
In Admin: Setup | Schools