The North American Division Office of Education, in cooperation with the nine union offices of education, has developed and implemented a data rollup protocol to help consolidate data and to assist schools and conferences to store data. The data collected is the official/legal data.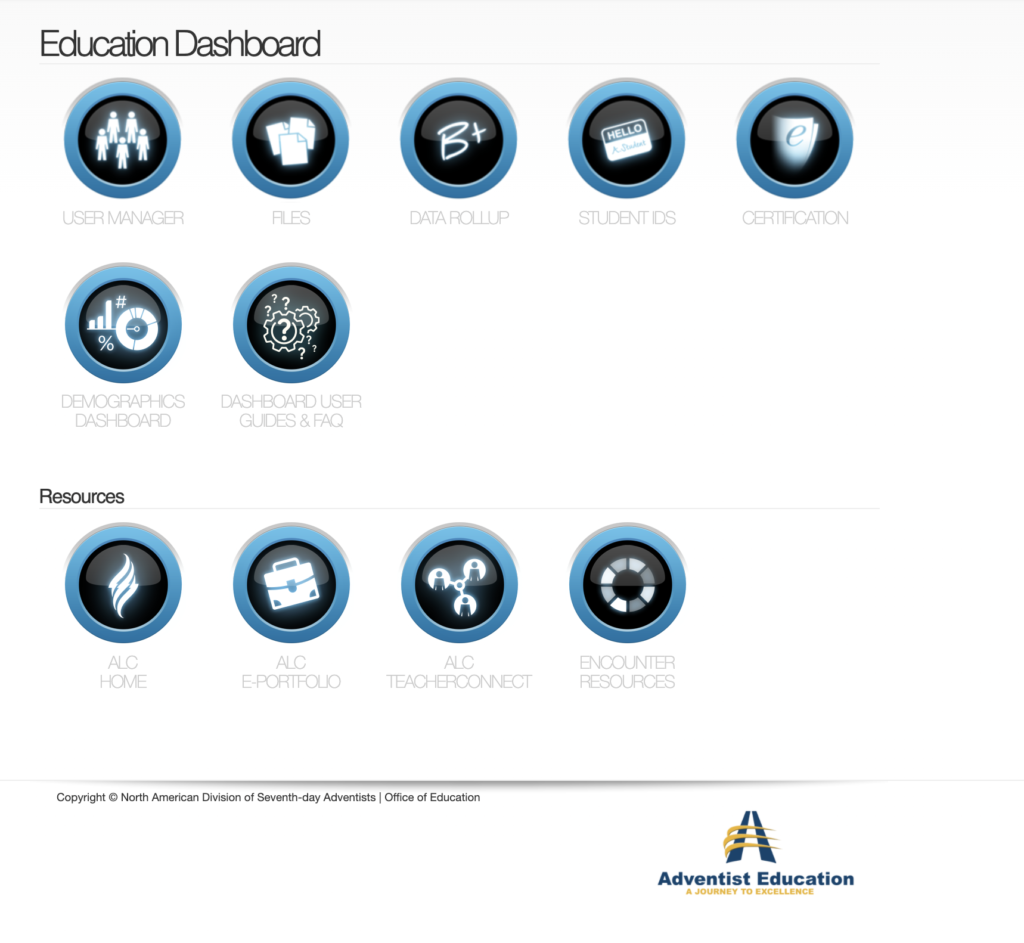 The Adventist Education Dashboard is the portal for Data Rollup activity. It can be accessed from any computer with a web browser — anywhere in the world — to manage your school-affiliated information. An Internet connection is necessary. The following apps are available on the Adventist Education Dashboard. Note that the option to connect to the Adventist Learning Community and Encounter Bible curriculum is here, as well.
Access these web apps at dashboard.nadeducation.org. You will need to login with your email address.
NOTE: The Dashboard may NOT be compatible with Microsoft browsers. Certain features of the website will not work or be visible if you are using Microsoft browsers. Please use Safari, Opera, Chrome or Firefox.