To add this information, you will follow this path:
From the Main Menu, click Students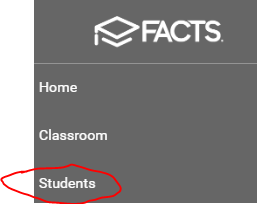 Then select your student from the list
From the student screen, click on Transcript on the far right side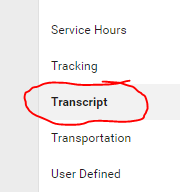 This will bring you to the transcript page.
Click Add Transcript Record

This will open the manual entry screen for a new transcript record.
You will want to enter the information provided from the previous school.
You will add the name of the school where the course was taken in the "School Granting Credit" box
This field will allow you to choose a school name you have entered in the past, or allow you to type the name of a school that is new to your system.