The School Opening Report should be accurate, verified and frozen by the end of the 3rd week of school. The Troubleshooting Version of the report is an excellent way to make sure the data is correct. Access this from the Data Rollup list of reports – under Opening Report.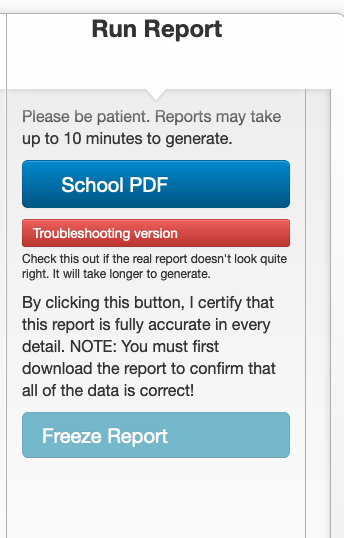 The 2020-21 Opening Report is updated in these areas:
Provision for students receiving class credit from other NAD schools (partner campuses).
Removal of certification information. (A new stand alone Certification Report is available.)
Data for the Opening Report is recorded if/when the Opening Report is frozen.